You Can Be An Expert In Making Waterfall Braid
Our hair style is a prominent part of our personality. One can change his/her look by changing the hairstyle. If you are bored with your regular hairstyle, then a little change can give you big refreshment.  We all love Waterfall Braid. And you know what, the best part is, it's very easy to make.  Your little effort can make you an expert in making this waterfall braid.
Following are the steps of making waterfall braid.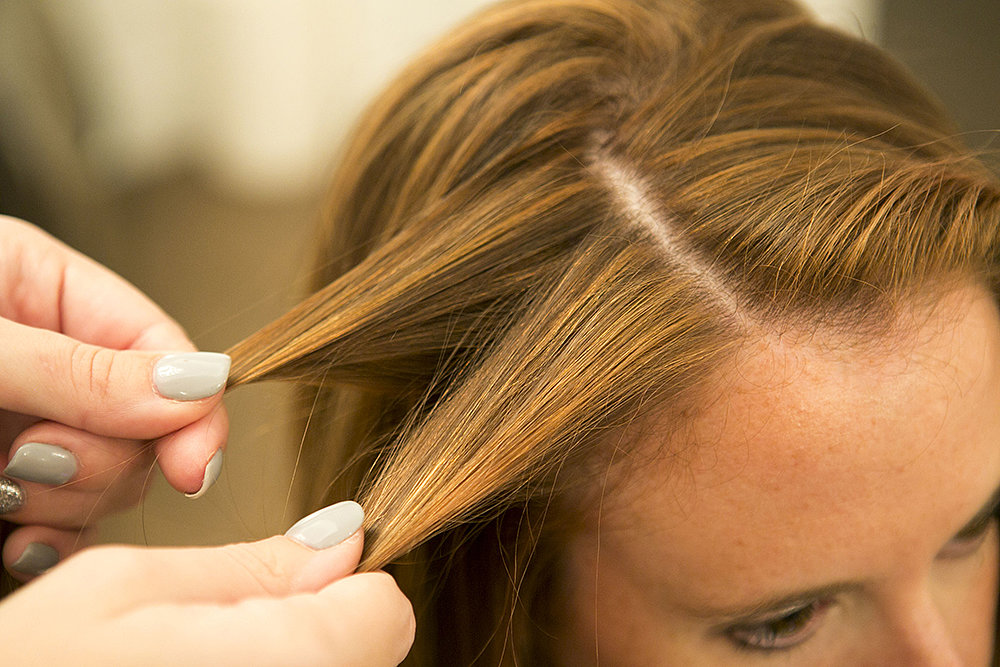 To start the waterfall twist, take the two sections of your hair.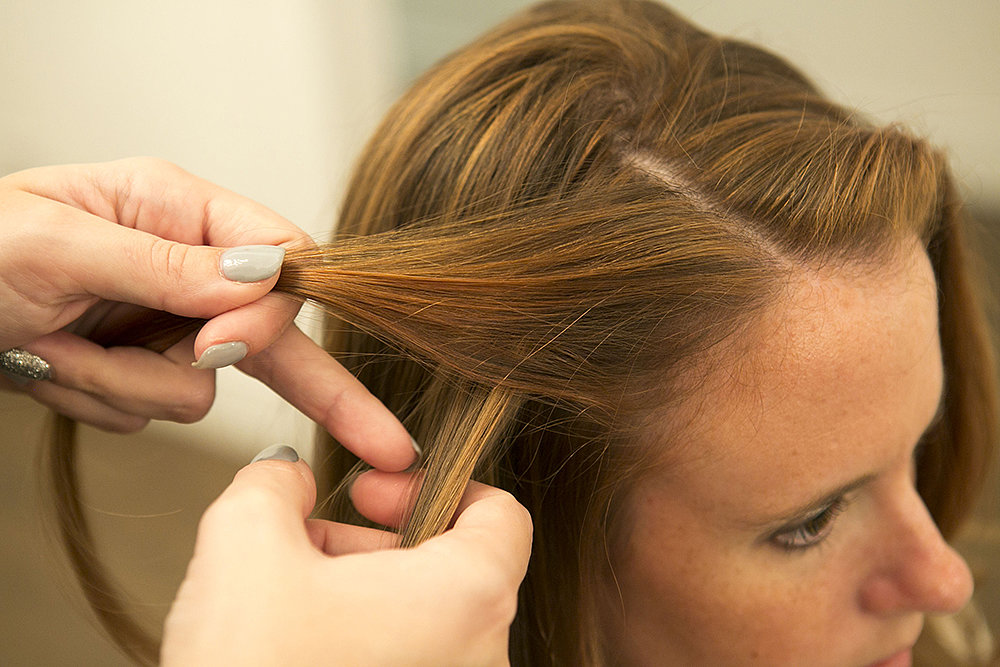 Cross the one hair section along the hairline over the other hair section, so it's leaving away from your face.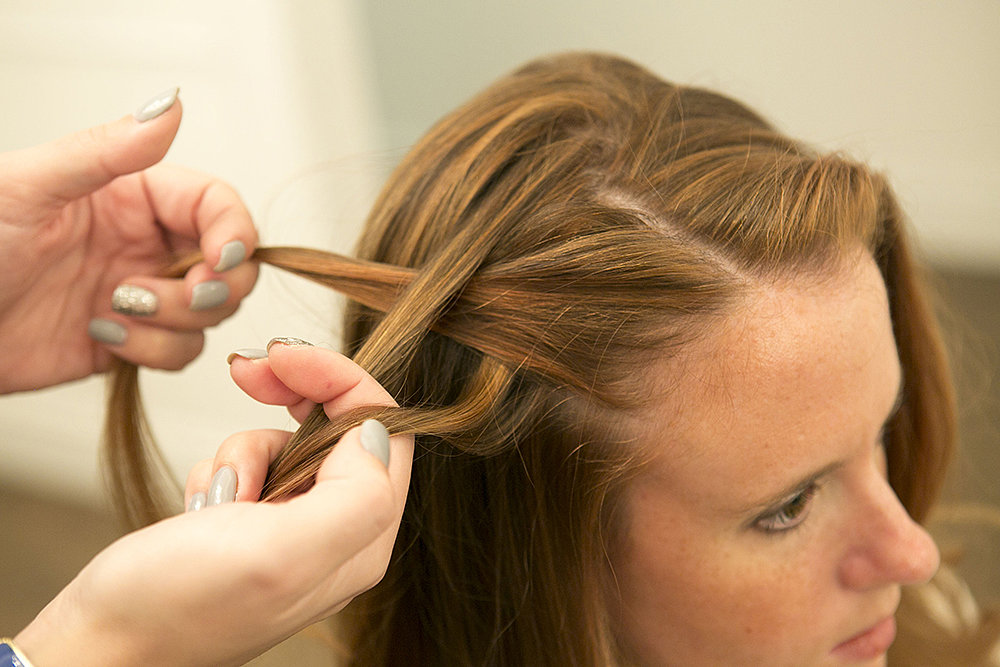 Then take a new hair section from the top of the head, and allow it to fall on the top of the section you just pull away from your face.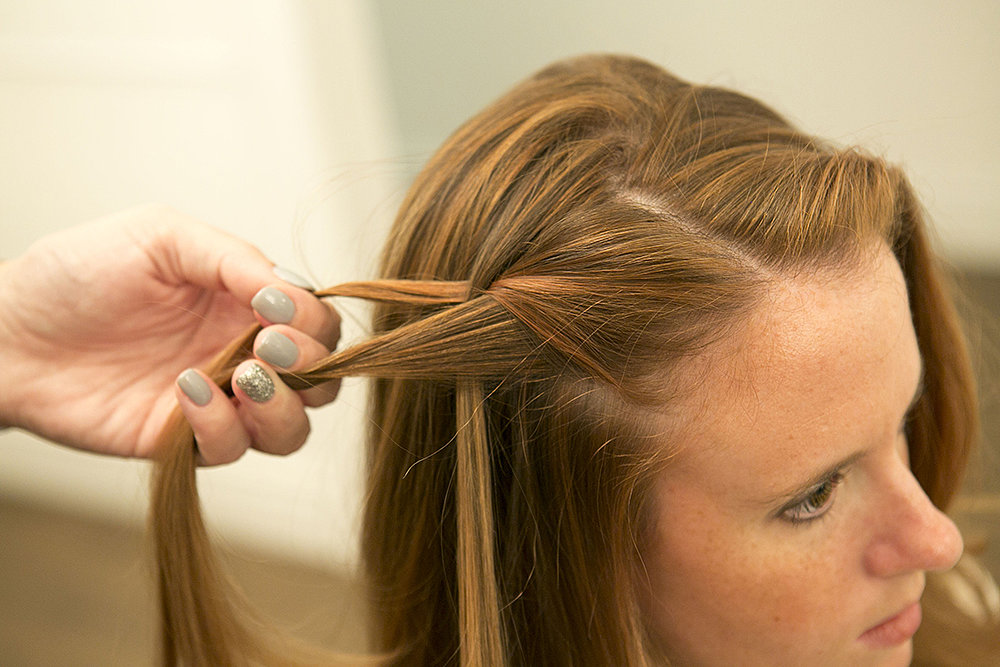 To create the waterfall effects, drop the section of hair you placed, thus it falls from beginning to end the twist.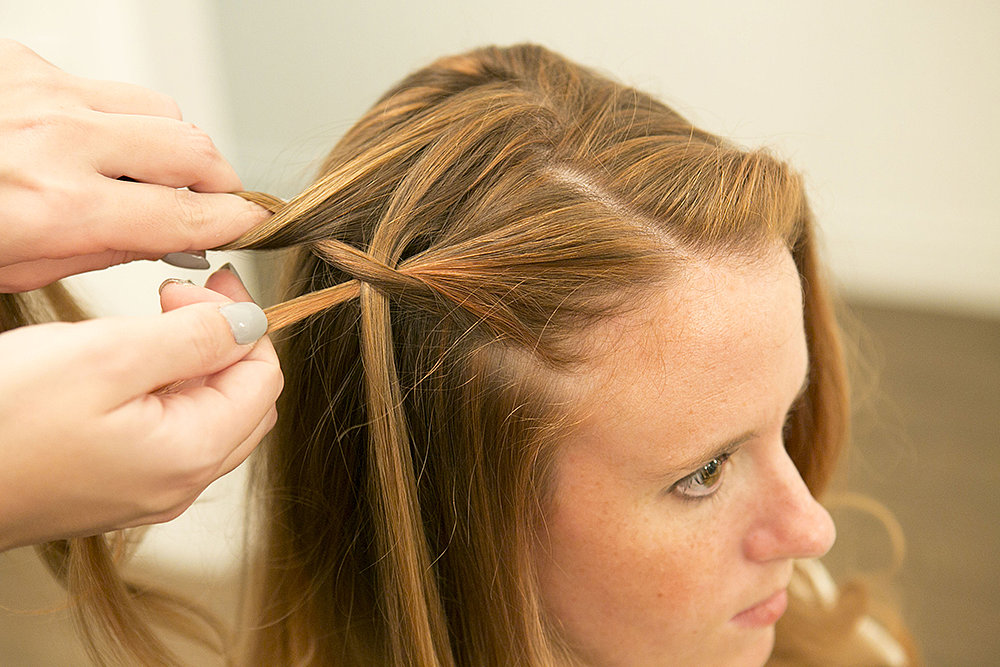 Then take a bottom section of your hair, and haul it over waterfall section. Now take one more section of hair from the peak of head to make another piece of waterfall.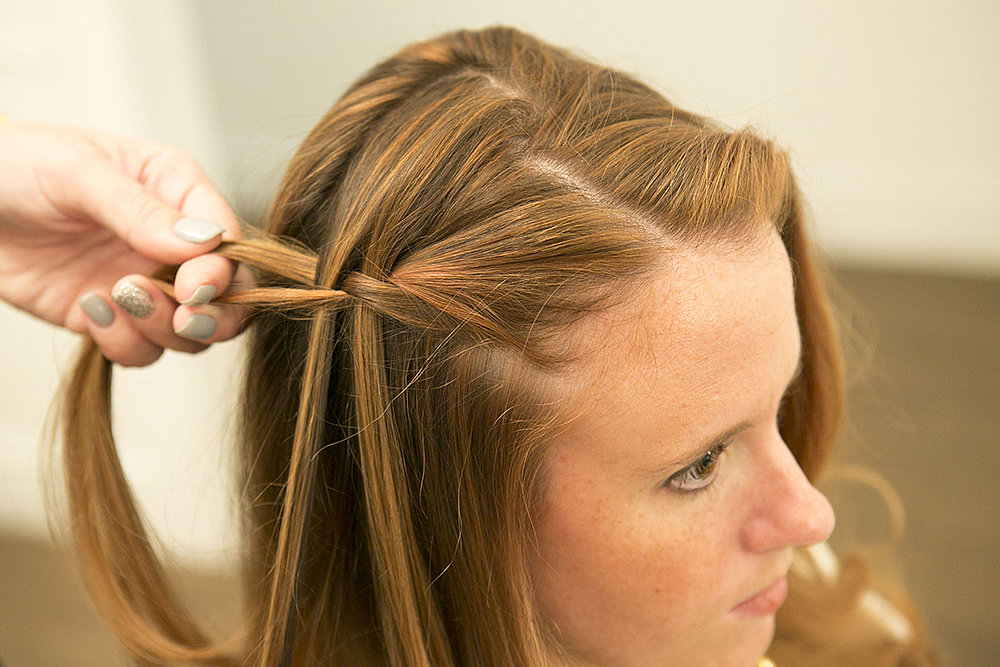 Let it fall from side to side the other sections of hair.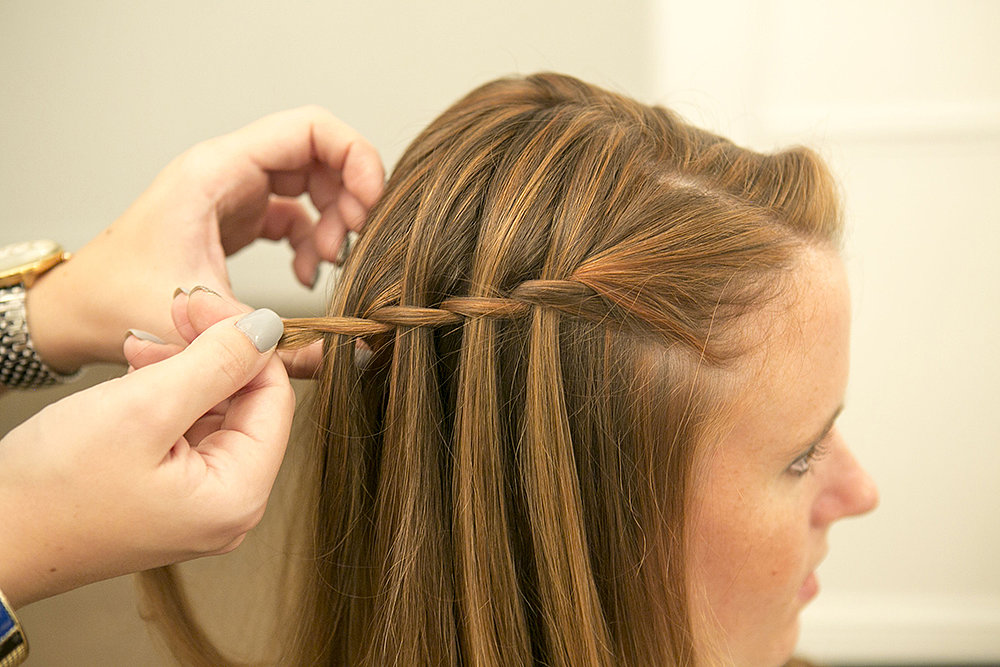 Repeat the process until you get the desired length of your waterfall.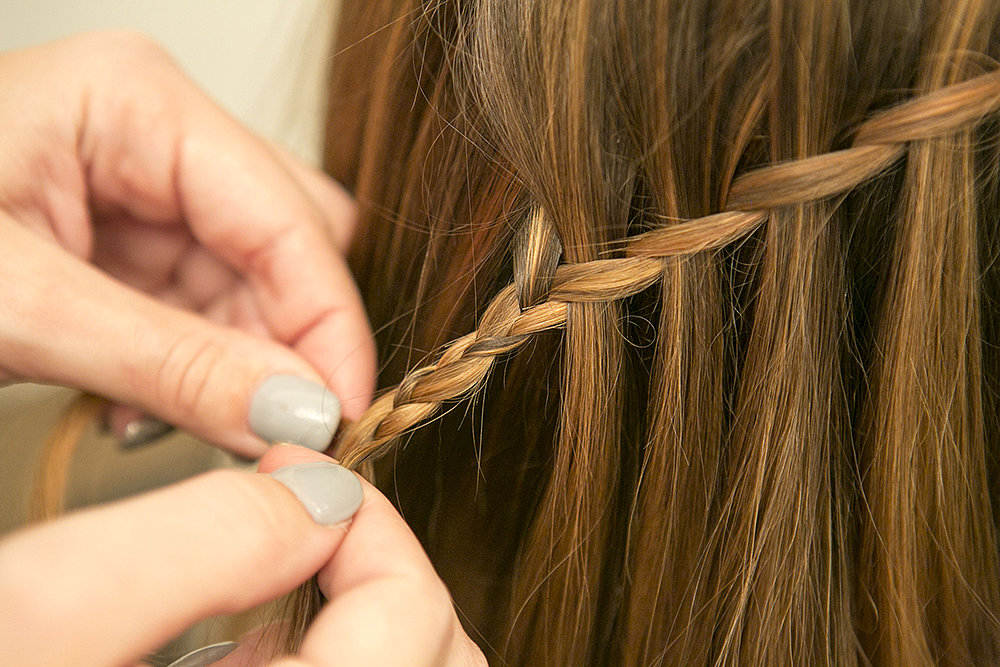 When you reach to the end, pull out the woven section of hair with a regular braid and shelter it with the clear elastic.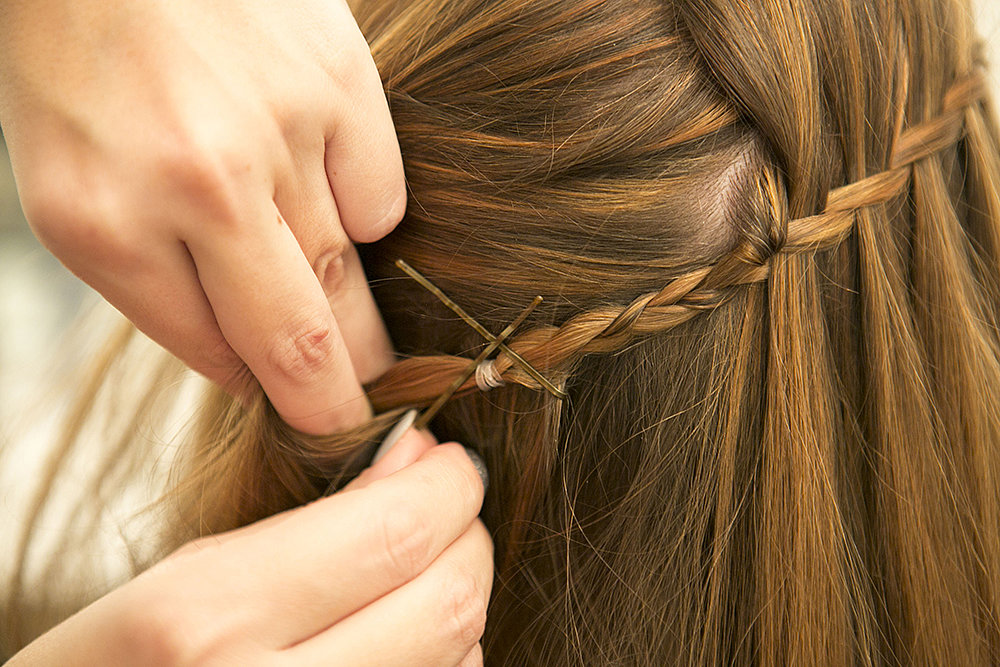 To hide the end of braided, tuck it underneath the layers in the rear of your head. Pin it by crossing the two bobby pins in an X shape.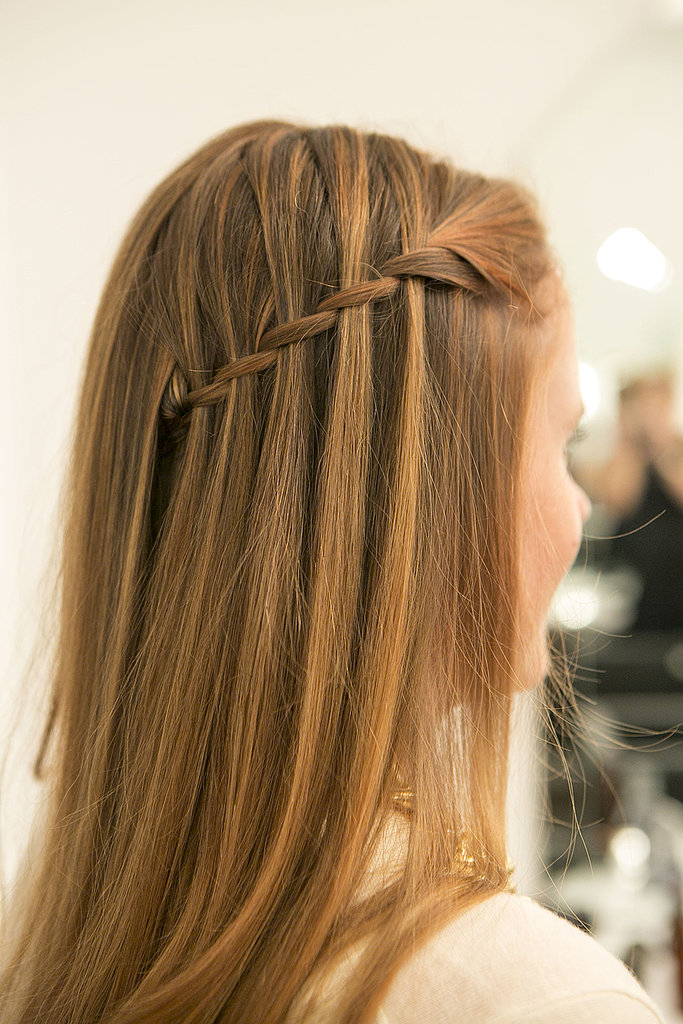 Now drop your layers over the pinned-back braid, and admire your pinable hair.
image source:media4.popsugar-assets