Best Stretching Exercises To Increase Height
Stunted growth is the main problem that affects teenagers in this age. Because of lack of proper diet and regular workout, along with some bad habits like smoking or drinking, today stunted growth has become very common among the youth. Another reason for the inability to grow is the low execution of the pituitary gland. In our body, the pituitary gland is one of the main glands. It secretes hormones like Human Growth Hormone (HGH). This pituitary gland is badly affected by regular smoking and drinking; and under-secretes the growth hormone most of the time.
There are few exercises that help in stretching the muscles of the body and promote the growth. If want to increase your height then you have to be done these exercise daily and frequently to see a noticeable increase in your height.
1. Stretches:


Stretching helps body muscles to extend, and it's a most popular exercise to increase height. Stretching exerts pressure on growing points of the body that allows the body to grow taller to have a noticeable height increase it is recommended to do for least fifteen minutes a day, twice a day.
2. Swimming: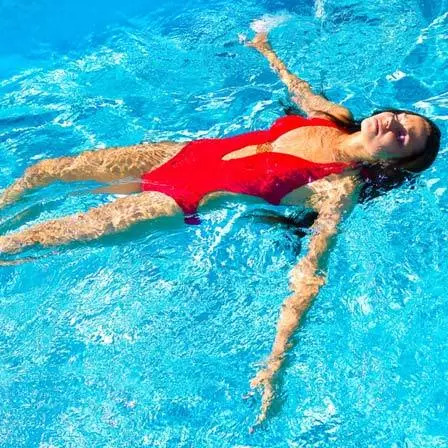 Swimming utilizes all the muscles in the body and provides it a complete workout. It pulls on the tendons calves, upper arm, the abdomen, and thighs. It has been known to cause well height gain.
3. Cobra Pose:


This yoga asana helps to create a pull on the muscles and stretches the body lengthways. To do this pose, you need a yoga rug. Lie prostrate on the yoga rug. And make the position same you are looking is the above image.
4. Basketball:


Playing basketball is one the best exercises for all the muscles and helps in growth. As it integrates jumping, that helps in muscle growth by increasing muscle stress. And it also helps in increasing the focus and the blood supply to various body parts.
5. Vertical Bend:


Make this pose stand on the ground with your legs located slightly at a distance. Then try to bend down to touch your toes. Try not to bend your knees while doing this. This asana helps to bend the spine and in turn help in growth.
images sources:stylecraze.com